On this day, in 1969, Shawn Corey Carter, better known as Jay-Z, was born.
Born and raised in the rough streets of Brooklyn, New York, Hov had to learn early on in life two very important life skills: how to survive, and how to make money, which in turn, was the same exact thing.  Since that was embedded in his DNA so early, you can see why he's so successful to this point in his life.
13 solo platinum albums and many successful business ventures later, he's become not only a hip-hop mogul and a top 5 rapper of all time on any credible list, but a role model on how to properly grow and change as an individual.
His body of work in terms of rap leaves nothing to be desired.  He went bar for bar with some of the best until we considered him the best.  He's been the president of Def Jam Records when Def Jam was actually the Def Jam that was well respected.  He's had his clothing line Roc-a-wear and his own sneaker, the S. Carters.  Accompanied by his clothing line there was his label Roc-a-fella Records which he started with Dame Dash and Biggs.  He's behind numerous Roc-A-Fella films such as Paper Soldiers and Streets Is Watching. His record label roster was very extensive with some of the best.  Everybody from producers, rappers, and singers, you name it and they had it.  Starting with Beanie Sigel, Kanye West, Dipset, Joe Budden, Freeway, Amil, Memphis Bleek, Bink, Timbaland, are just to name a few that have passed through Roc-a-fella Records.  Not to mention he was a minority owner of the Brooklyn Nets and was a big part of their move from New Jersey to Brooklyn.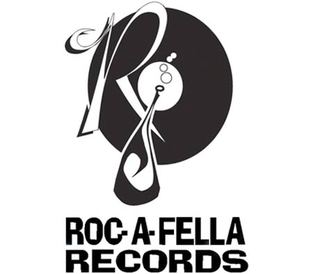 So much can be said about Hov that it would take me literally a year to write all of his accomplishments and what he's meant to hip-hop as a culture.  He's still, at 48 years old, racking up accomplishments and accolades, still working.  Along with 8 nominations, he's being honored at the 2018 GRAMMYS with the Salute to Industry Icon award which is huge for all the work he's put in over the years.  Oh yeah and not to mention he's the first hip-hop act in the songwriters Hall of Fame.  That's a pretty good accolade when you don't even write lyrics down don't ya think?  After all he said it best, "Hall of Fame Hov, I did it all without a pen."
Happy 48th birthday, Hov!